Times are hard and Diors and Pradas don't come cheap! But that wouldn't stop us from wearing them, much so wanting them to death! Intsant solution: Wrap around the paper bag around your body and you get an instant couture!
Kahit paper bag lang, at least authentic!
Problem is, How many Diors and Pradas do you have to buy to get that much shopping bags?
Nice editorial story though.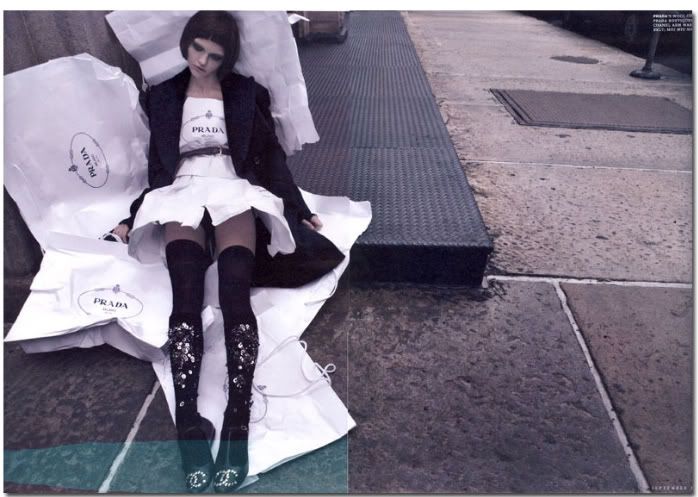 pc: w magazine
On second thought:



ALL HAIL RETAIL?
BUY BUY BABY?

Shopping is gooood!

And that's actually what China is doing to battle that recession shit. They encourage everyone to spend (Imagine that!) so that the currency circulates and rescucitates!
Bright, right?

Guess, shopping bags, once considered tacky for its hardsell factor is back in vogue, er, US Harpers Bazaar.